No Backpacks, Large Bags, Strollers, Food Or Beverages Allowed In The Cave.
Gifts for Giving & Collecting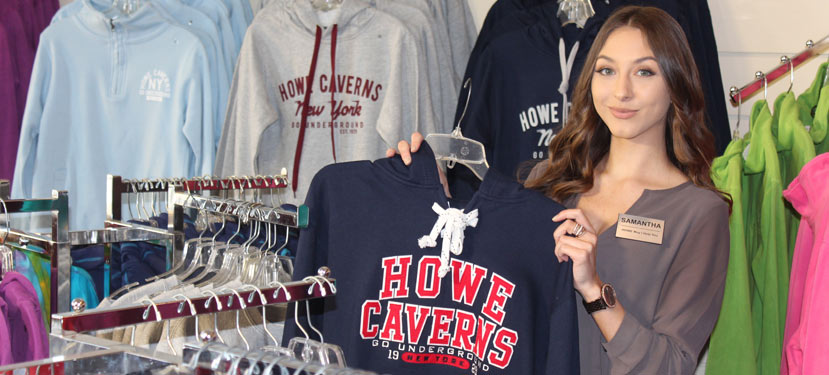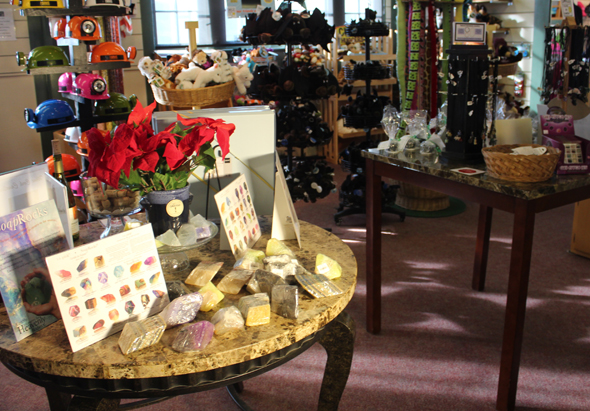 Before or after your tour, stop by the Howe Caverns gift shop! The Gift Shop is conveniently located in the lobby of the main lodge. Here you will find a wide selection of souvenirs and gifts for all ages.
You will discover locally made jewelry and a wide variety of rocks and minerals. You can find cathedral amethysts, as well as t-shirts, sweatshirts, hats and even miner's helmets!
Check out our rock related items from around the world…. stone plates, candle holders, bookends, beautiful onyx pieces and many other interesting wares may be found such as fossils and trilobites.
The Howe Caverns Gift Shop has something for everyone!