Online Tickets Now Available… Traditional Tour


MUST

BE

Booked Online!
*Please note: Tickets purchased at multiple time slots cannot be combined. Tours depart promptly. If you are late, you forfeit your tour. We cannot issue refunds or accommodate time changes.
Online Tickets Now Available…
Traditional Tour


MUST

BE


Booked Online!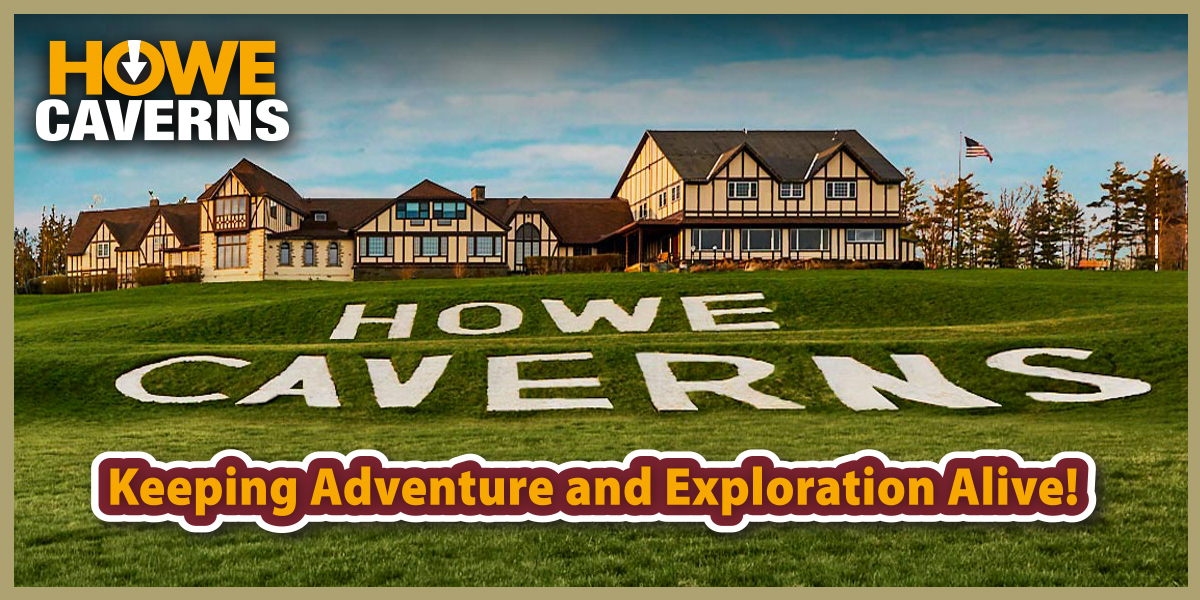 Cool Cave Tours
Are you ready for a fun and affordable family day out? How about a vacation full of learning for all ages? Whether you live in New York and want to take a day trip, or you are driving through the area looking for a fun affordable family vacation, Howe Caverns is one of the most exciting NYS attractions. The cave tour consists of a 1.25 mile walk with a 0.25 mile boat ride. There are also 139 stairs throughout the cave tour.
We Dare You!
Howe Caverns Haunted Cave Tour…This October!
Join the Keepers of the Cave (if you dare) this Halloween Season for a totally immersive haunted tour – The Underworld at Howe Caverns. Venture 16 stories down to a world of creatures you were never meant to see and experience the haunted boat ride. Get Your Tickets Online @ HoweScary.com! Tickets are Limited and Entrance is By Reservation Only. There are no up charges, no add-ons, no express passes needed! All tickets are fully inclusive and are sold for a set date and time so there are no long lines to wait in. And, the best part is that you never have to worry about bad weather, rain delays, or freezing temperatures since it's always 52 degrees in The Underworld. There are no walk-in spaces available so hurry to HoweScary.com today!
Not Recommended for 10 and under. 14 and under with guardian.
If you are looking for a fun part time way to make money, we have got a job for you!
Howe Caverns is now looking for a number of people to fill positions at this years haunt: The Underworld! This event will run every Saturday and Sunday eve, beginning the first weekend in October, and conclude the last weekend of October, Fri/Sat/Sun, including Halloween night!Part Time Positions Include:
Actors: both in costumes and/or makeup
Make up artists
Set Designers
Costume Designers
Non or minimal speaking character positions, as well as speaking parts, jump scares, fillers…there is something for everyone.
No acting experience is necessary, although it is preferred! High energy and enthusiasm is a must.
This is not any ordinary haunt. We are striving for top notch actors to help bring our scenes and skits to life.
For more information please call Bill or April 518-296-8900 or email reception@howecaverns.com today
For an application visit: https://howecaverns.com/howe-scary
Hello, friends! We are so pleased to announce that we have some information to share with you regarding our 2021 Season!
Beginning Thursday, 1 July 2021, we will be open daily 9a-5p thru Labor Day (9/6).
Beginning Tuesday, 7 September 2021, we will be Closed on Monday and Tuesday, with tours available Wednesday-Sunday. Please check the calendar for tour availability.
Please note: There will be Haunt props set up in cave that can be seen on the tour from 22 September 2021- 31 October 2021
Our Reservations Office will be open Monday-Saturday 9a-4p. Please call 518.296.8900 for any assistance.
Traditional Cave Tours are available by advanced reservation ONLY. Tickets MUST be purchased online. No motel reservations can be made online.
All tickets for your party must be purchased for the same tour time. Tickets purchased for multiple time slots CANNOT be combined.
Tours depart on time and late arrivals cannot be accommodated.
Food, Beverages, Strollers or Bags of ANY kind are NOT permitted in the cave.
The cave is not handicap accessible; wheelchairs and other wheeled devices are not permitted in the cave.
The cave is 52°F so a light jacket or sweatshirt is recommended.
We are hiring for the 2021 season. Please download an application from our website howecaverns.com and submit to reception@howecaverns.com
Please note that Howe Glassworks and Howe High Adventure will not be opening this season.
Our escape room, Howe to Escape, is available by reservation only.
We plan to proceed with both Naked In a Cave (Sept 18th) and the Haunted Cave Tour (October), as scheduled.
We CANNOT WAIT to see you!
Get ready to experience the most immersive escape room in the Capital Region. 
Do you think YOU know HOWE TO ESCAPE!?
The Ultra-Max penitentiary known as "The Cave" houses the most notorious criminal geniuses in the country. Built 15 stories underground, The Cave has the latest in cutting-edge escape deterrent technology deployed in the facility. Many infamous individuals have spent the waning years of their lives behind its triple-reinforced cell walls and state-of-the-art security systems. This distinguished clientele has resulted in multiple escape attempts, but none have been successful… until now! A motley crew of the criminal elite, led by maniacal mastermind, Stu "The Flu" Galopso, have done the impossible and breached the confines of their containment sector. Society's most dangerous and unpredictable fugitives are now at large, and only YOU can stop them!
Escape Room By Reservation Only **Currently Unavailable**