Online Tickets Now Available…
Traditional Tour


MUST

BE


Booked Online!
Online Tickets Now Available…

Traditional Tour

MUST

BE

Booked Online!
Note: Please DO NOT use taxis or rideshares (Uber & Lyft).
You must have your own transportation to and from our property. We are located in a very rural area where these services are not available. Although we are listed as a pick up location on Uber and Lyft's apps, drivers do not accept the ride and will not return to our property to pick you up. Please note that we CANNOT AND DO NOT provide transportation back to your point of origin.
Cool Cave Tours
Are you ready for a fun and affordable family day out? How about a vacation full of learning for all ages? Whether you live in New York and want to take a day trip, or you are driving through the area looking for a fun affordable family vacation, Howe Caverns is one of the most exciting NYS attractions. The cave tour consists of a 1.25 mile walk with a 0.25 mile boat ride. There are also 139 stairs throughout the cave tour.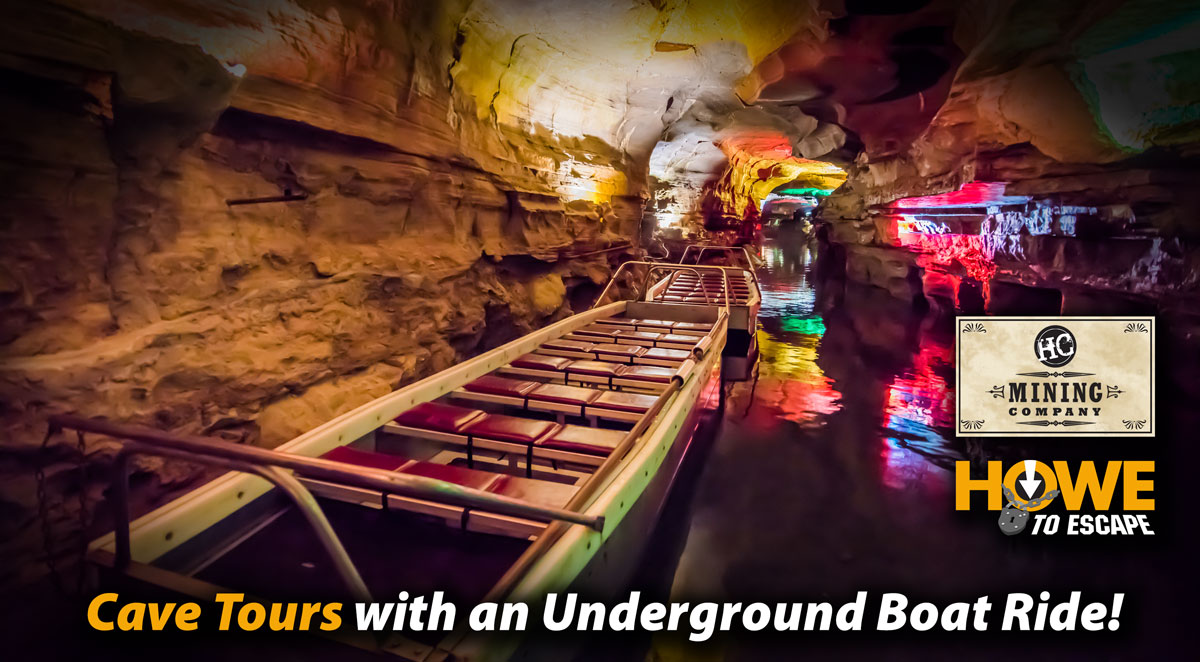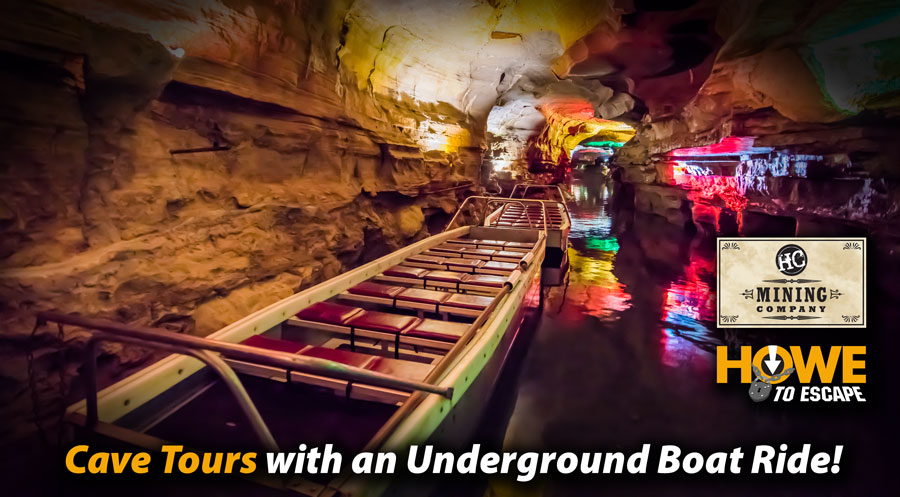 Traditional Tickets MUST be Purchased Online.
Looking for Something New, Different & Exciting
Visit Howe Caverns For Cave Yoga & Zumba!
Join us for a Yoga Class at Howe Caverns during our Summer Yoga Series. A yoga class in the cave is sure to be a unique experience! We have over 15 instructors that will be teaching throughout the summer, so check out the description for each class.
Tickets can be booked online at your convenience (a 6% processing fee will be applied to your order) or tickets can be booked by phone during our normal business hours (no fee to book by phone).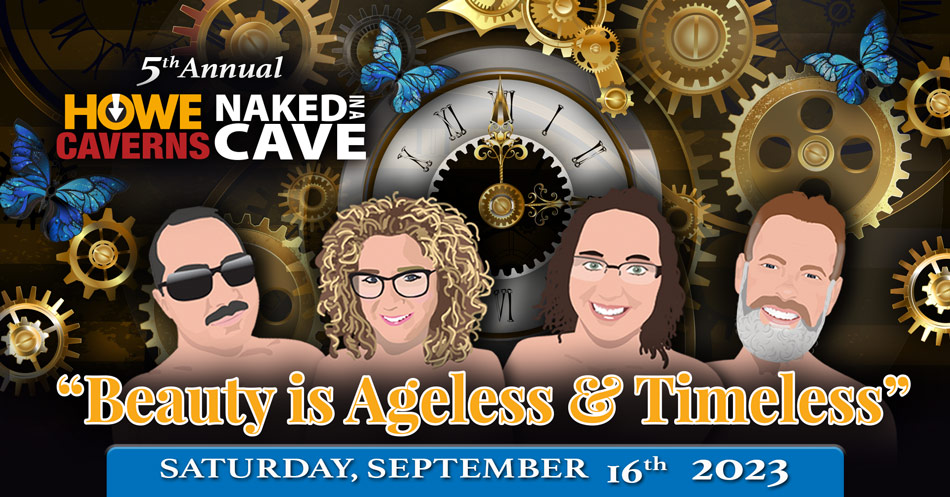 ARE YOU READY???
It's back!!!!!!
Join us, Saturday, 16 September 2023, for our 5th annual naked stroll in the cave celebrating body positivity. This year's focus is Beauty is Ageless & Timeless. "Ageless beauty means beauty that is timeless. There is meaning in celebrating humankind in all its forms, ages and stages. The only thing that remains beautiful is something that can touch one's heart." (Réhahn)…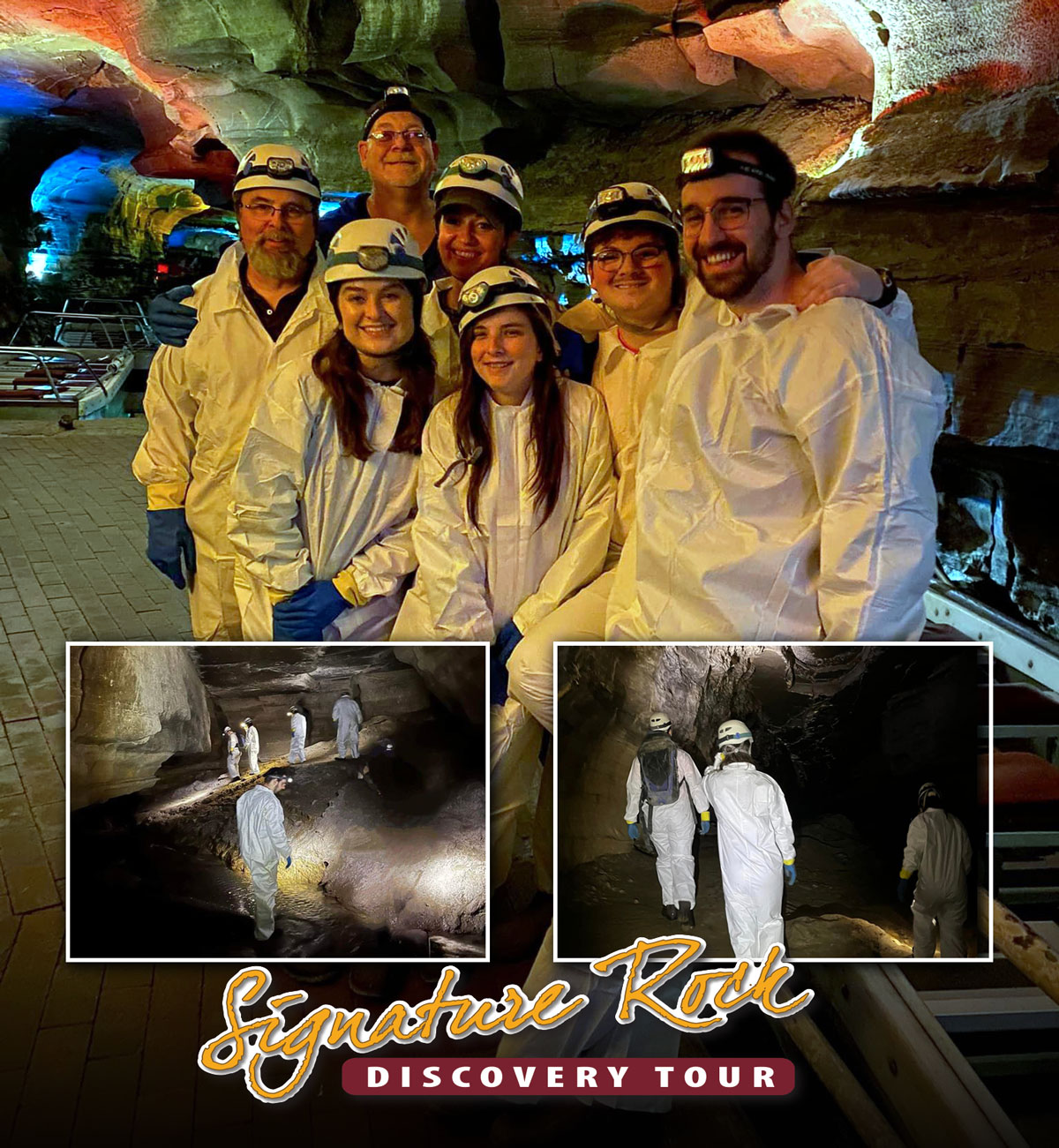 BIG NEWS! THE WAIT IS OVER! IT'S BACK
Feeling adventurous? Our most seasoned tour guides are ready to take you on our very special Signature Rock Discovery Tour!

This 2.5 hour spelunking adventure explores what is beyond the dam toward the caverns' natural entrance.

The first excursion will depart Saturday, 27 May 2023, at noon.
This tour is physically demanding, with uneven terrain, some low ceilings, possible knee-high water in spots, and involving some climbing over rocks. There is no crawling.


SPACES ARE LIMITED TO ONLY 6 SPOTS!
This tour is available to those age 14 and over. Protective gear is provided.
Please call 518.296.8900
with any inquiries and to make reservations.

This tour will sell out quickly!
Don't miss this great opportunity to see what's beyond that mysterious dam door!
Get ready to experience the most immersive escape room in the Capital Region. 
Do you think YOU know HOWE TO ESCAPE!?
The Ultra-Max penitentiary known as "The Cave" houses the most notorious criminal geniuses in the country. Built 15 stories underground, The Cave has the latest in cutting-edge escape deterrent technology deployed in the facility. Many infamous individuals have spent the waning years of their lives behind its triple-reinforced cell walls and state-of-the-art security systems. This distinguished clientele has resulted in multiple escape attempts, but none have been successful… until now! A motley crew of the criminal elite, led by maniacal mastermind, Stu "The Flu" Galopso, have done the impossible and breached the confines of their containment sector. Society's most dangerous and unpredictable fugitives are now at large, and only YOU can stop them!
Escape Room By Reservation Only