Clear Bag Policy in Effect. See Details Below.
The Explore More Science Fair!
Wow! Saturday was an amazing day at Howe Caverns! 
A huge thank you to WMHT, Curious George and all of the wonderful families that came out to visit us and meet Curious George.
We loved meeting so many families and their wonderful children. There were so many adorable moments. Here are just a few of the special family photos we captured. Enjoy!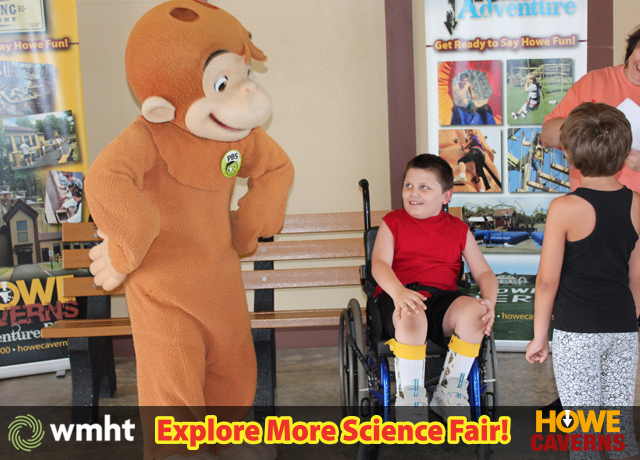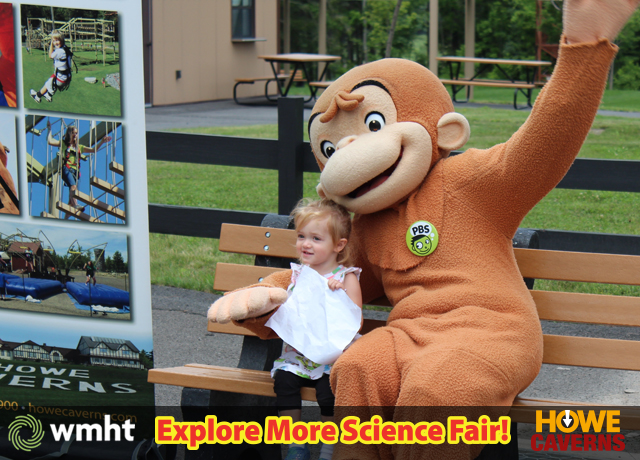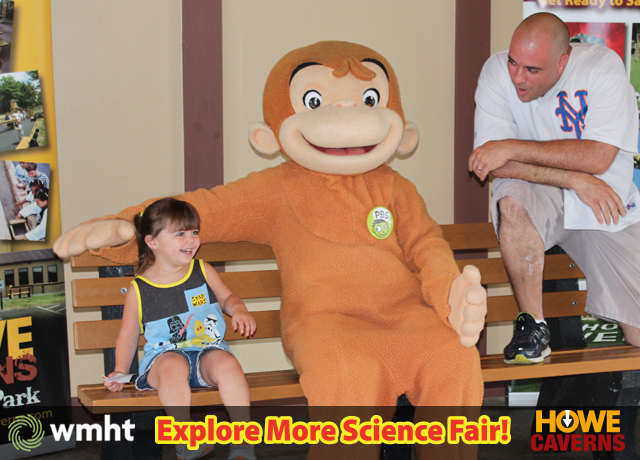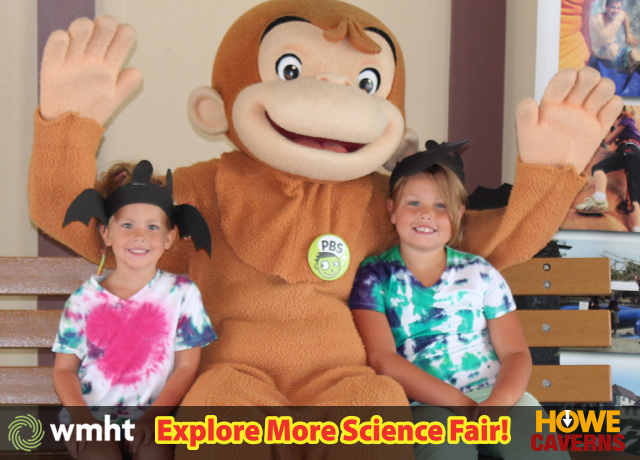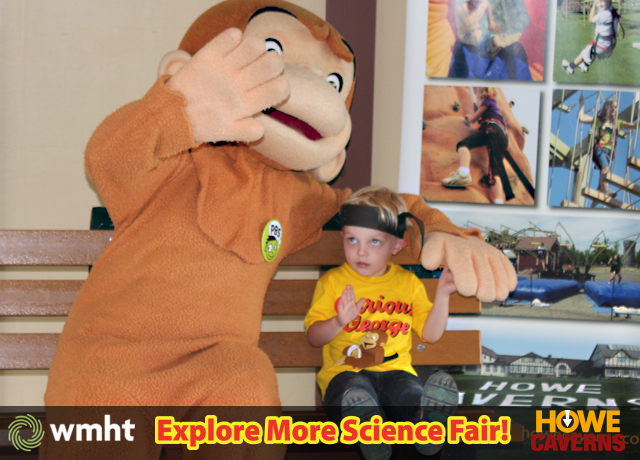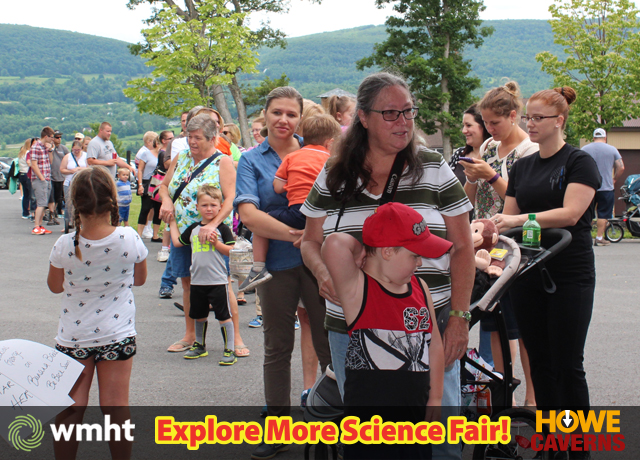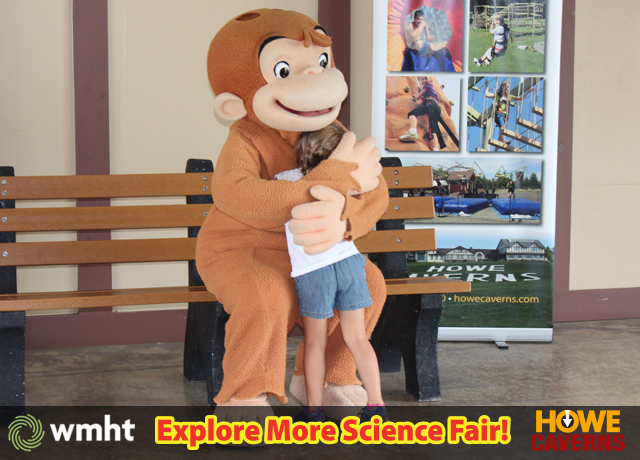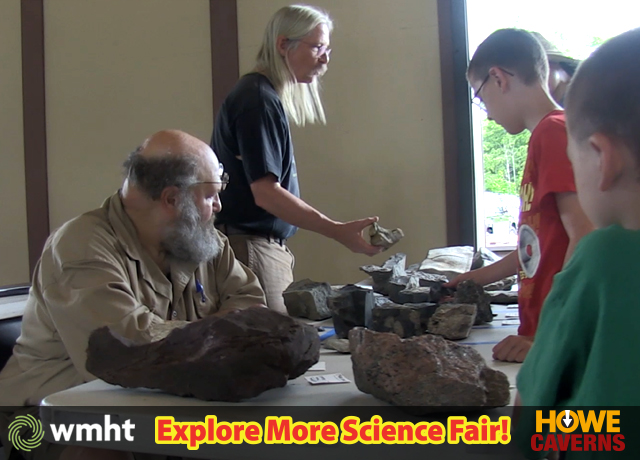 Learn More About The Cave.
Featured Speakers from:
Topics:
Let's learn about Caving
Let's talk about Bats
Let's learn about Rocks and Geology
Exhibitors:
Barbara Lukas, Education Coordinator WMHT
 Carl Herzog, Wildlife Biologist
Kate Ritzko, Wildlife Technician
From the New York State Department of Environmental Conservation
Chuck Ver Straeten,  Geologist and Curator
From the New York State Museum
Thom Engel, Cave Geologist
From the New York State Museum/
Helderberg-Hudson Grotto of the National Speleological Society
Greg Moore
From the Helderberg-Hudson Grotto of the National Speleological Society