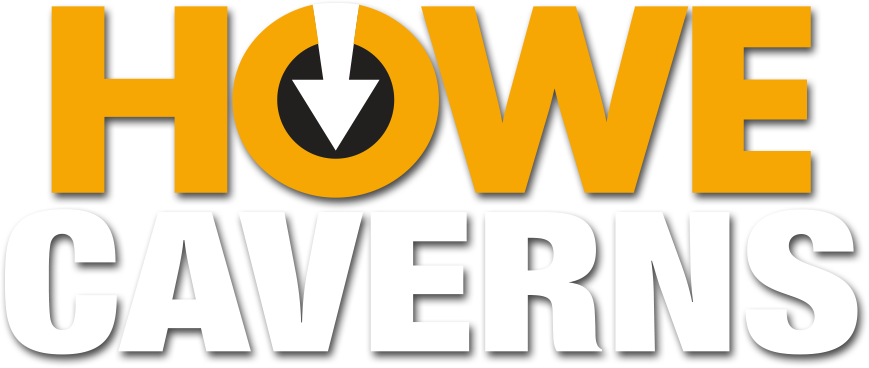 New York States Second Most Visited Natural Attraction!
Traditional Tour
Family Flashlight Tour
Lantern Tour
Come For The Day Or Tour & Stay!
Signature Rock Tour
Adventure Tour

H2OGO Ball
Ropes Course
Zipline
Air Jumpper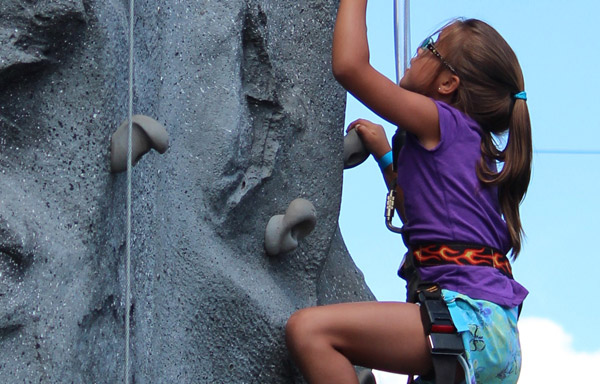 Rock Wall
Largest Show Cave in the Northeast!
New York's Second Most Visited Natural Attraction!
Longest H2OGO Ball Track in the Northeast!
What:
A living, limestone cave, carved by an underground river over the course of millions of years, located 156-feet (15 stories) below the earth's surface.
Discovered:
In 1842 by Schoharie County farmer, Lester Howe, for whom it is named.
Developed:
In the late 1920's and re-opened to the public with elevators, brick pathways, lights and handrails in 1929.
Tour:
90-minute guided tour of this prehistoric world includes a boat ride on the quarter-mile, underground Lake of Venus. Lantern Tours, Adventure Tours and Family Flashlight Tours also are available by reservation. Tour highlights include:
Titan's Temple – the largest "room" in the cave;
Bridal Altar – the site of more than 650 weddings
Winding Way – considered an outstanding example of water's erosive power, these fantastic series of curves and corners wind for almost 560 feet through solid limestone.
Location:
255 Discovery Drive in Howes Cave, Schoharie County, about 45 minutes from Albany, between New York's Capital City and Cooperstown.
Visitors:
Howe Caverns welcomes about 200,000 guests annually — with total number of guests approaching 15,000,000.
Hours:
Open year-round with seasonal hours. Closed Thanksgiving and Christmas days.
More to Do:
Above ground, Howe High Adventure Park offers excitement for all ages with a Ropes Course, Air Jumper, Four-Tower Zip Line 40′ in the air and 26′ Rock Climbing Wall. Plus climb into our H2OGO Ball and take a wet and wild ride 1,100 feet down the beautiful Caverns Estate hillside.
You will find a variety of other things to do at Howe Caverns Adventure Park including: panning for gems, geode cutting and jewelry-making at the Howe Caverns Mining Company, the AAA-rated Howe Caverns Motel, delicious meals with a spectacular view at affordable prices in the Howe Caverns Cafe, our Sweet Shop with homemade fudge, delicious truffles and other sweet treats and gifts and souvenirs for your shopping enjoyment.
Tour Tickets:
2015 RATES (Plus Tax): $25 for adults (ages 16-64); $22 for seniors (ages 65+); $21 for juniors (ages 12-15); $13 for children (ages 5-11); FREE for children ages 4 and under (must be accompanied by an adult).
Groups:
Special group tour rates are available.
Contact Information:
www.howecaverns.com
PH. 518-296-8900
FAX 518-296-8992
E-mail: reception@howecaverns.com